When  5/1/2019
Where    Battleground AO, Halyburton Park
QIC  EPO
Pax  Niles, Crockett, SBS, Milkman, Johnny Gage, Sloppy Joe, Pony Express, and Hoff
Todays workout was about embracing the suck. We need to get out of our comfort zones to get stronger and better. We need to callus our mind. Today we honor  Zac Tellier.
Sgt. Zachary D. Tellier, 31, of Charlotte was a combat infantryman with the 4th Squadron, 73rd Cavalry Regiment, 4th Brigade Combat Team, at Fort Bragg. He died Sept. 29, 2007 of wounds sustained while on a ground patrol in Afghanistan.
The previous April, Tellier's unit was conducting a mounted patrol when one of its vehicles drove over and detonated a bomb, which set the vehicle on fire, according to a statement from the 82nd Airborne.
Tellier pulled two paratroopers out of the vehicle to safety, suffering severe burns to his hands. He was awarded the Bronze Star Medal with valor for his actions.
After he was burned, Tellier jumped up in the turret to return fire, said Sgt. Michael Layton, a member of Tellier's unit. A lieutenant made Tellier get out of the vehicle because of his injuries, Layton said.
"Zachary Tellier has to be the biggest hero I've ever known or heard of, not just because of what he did, but because of his personality," Layton said. "He came in the Army because he wanted to be around soldiers and serve his country, and he paid the ultimate sacrifice."
Tellier is survived by his wife, Sara Tellier of Atlanta, Ga.; his father, David W. Tellier of Groton, Mass.; and his mother, Pamela Rodriguez, of Falmouth, Mass.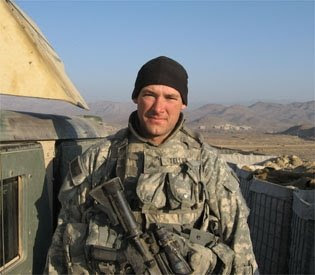 Warm up
25 seal claps
Arm circles
Short mosey.
The Thang
10 Burpees
10 Burpees
25 Push-Ups
10 Burpees
25 Push-Ups
50 Lunges
About this time the Cape Fear Ultra team joined us as the finished up their run.
10 Burpees
25 Push-Ups
50 Lunges
100 Sit-Ups
10 Burpees
25 Push-Ups
50 Lunges
100 Sit-Ups
150 Air Squats
Next is the longest mile
10 Burpees run 400 meters
10 situps run 400 meters
10 merkins run 400 meters
10 squats run 400 meters
Mary
25 flutter kicks
25 American Hammers
COT
Prayers for Niles Brother, who is undergoing brain surgery today.
Prayers for Johnny Gage and Sloppy Joe as the travel to Run the Grayson Highlands 50K this weekend.
Fort Fisher Ruck is this weekend.
Everybody comes to a point in their life when they want to quit. But it's what you do at that moment that determines who you are.
Never quit!!!!
Moleskins
Thank you for letting me lead. It was an honor as always.
Niles, Strong work way to push it this morning.
Crockett, Keep up the good work.
SBS way to get after it!
Milkman, What?? Dude your are killing it.
Thanks to the ultra team for stopping by after their run.
EPO out